Jesus said, "Let the little children come to me..."

*********COVID Update***********
Updated as of July 27, 2020
As of right now, for the fall semester, we will not be opening our Huffman campus. Our Crosby campus will operate two days of the week (not three) starting September 1st and will be on Tuesday and Thursdays to help better protect our students and teachers. We are hoping to return back to our normal schedule come the spring semester in January 2021, when hopefully the current health crises will have improved.

Our class size max will nearly be half of what they were last year to keep all the kids spread out more, so don't wait to register. Once a class is full I will start a waiting list, but there won't be anymore classes opening up.

Our COVID-19 Protocols are presented in the document above.

Some of our COVID protocol changes will include per the recommendations and guidelines set out by the state:
No parents entering the building unless for an emergency. All drop off and pick up will be done at front of church through car rider line. We will also screen all children for a temperature before entering.
All classes will eat lunch in their rooms. I have hired someone who will be solely in charge of making sure restrooms are cleaned after every use, toys are cleaned, etc., and teachers will be even more diligent than they already were of disinfecting and cleaning throughout the day.
School supplies will be kept separate and the children will stay with the same kids and teacher the entire day.
Children will not be asked to wear masks, but as long as the executive mask mandate is in effect our teachers and staff will wear face coverings.
As mentioned above we will have reduced number of children in a classroom.

Open house will be Tuesday, August 25th. Each student will get a chance to see their classroom and meet their teacher. We are asking you to sign up for an appointment time so please contact us if you do not have a time. This way we can keep everyone staggered and spread out and not so many coming at once. Anyone over the age of 10 will need to wear a mask.

Thank you all for working with us! Excited to be back with the kids.
***************************************************************************


Little Friends MDO PreK 4 is a Biblically based children's program that operates Monday, Wednesday and Friday at our Crosby Campus and Tuesday and Thursday at our Huffman Campus from 9:00 a.m.-2:30 p.m. We follow the Crosby ISD and Huffman ISD school calendars when it comes to days off.

At both campuses, we take children 1 to 5 years of age. They must have turned 1 by September 1, 2020, to be able to attend.

Prices for the 2020-2021 School Year
Crosby Campus :2 (or) 3 day program
Enrollment Fee: $65 (nonrefundable and includes MDO t-shirt if registered by 9/30)
Supply fee: $30
Party fee: $20
Monthly Tuition:
September through May -
2 days a week: $175/month
3 days a week: 237.50/month

Huffman Campus: 2 day program
Enrollment Fee: $65 (nonrefundable and includes MDO t-shirt if registered by 9/30)
Supply Fee: $30
Party fee: $20
2 days a week: $175/month
*Option is available to do 4 or 5 days a week by using both campuses.
Discounts
10 % discount for each additional child (Non-members)
15% discount for each additional child (Members)
10 % discount for military families


*Some information presented in this video has now changed.
Enroll online now for the 2020-2021 school year!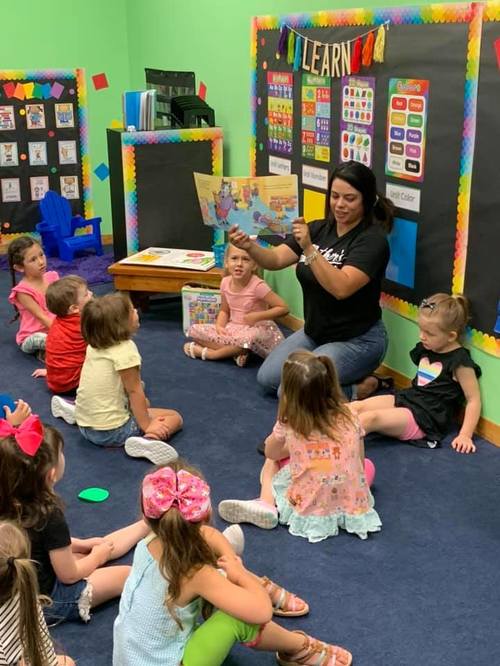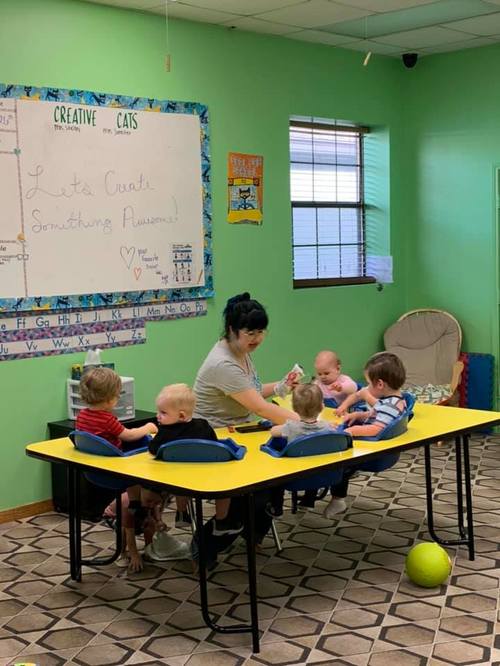 Click the icon below to follow us on Facebook
Below you may download a copy of our Procedures and Policies for the next school year as well as a copy of the enrollment packet if you'd rather not register online.